It's every business owner's joy to know that people are satisfied with their products and services. If you do not respond to reviews, and are not encouraging your customers to leave you positive reviews online, you may seriously reconsider that and get concerned about your business online reputation. Reviews can be one of the most important elements to building your brand and bringing in more customers to your business.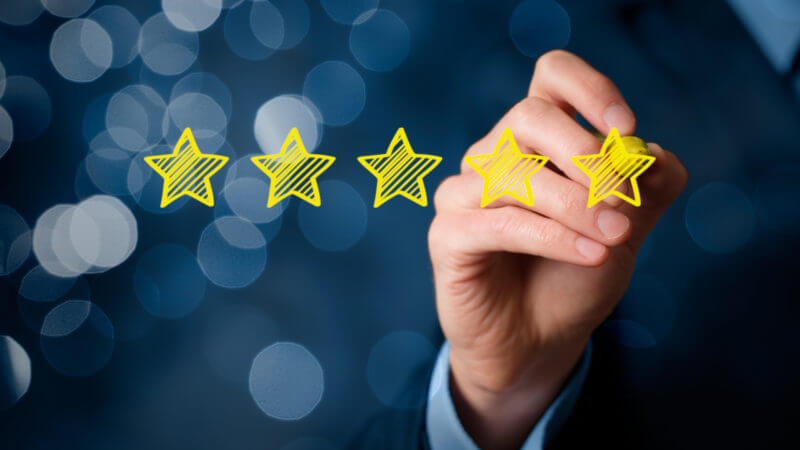 Reviews Matter
As a small business owner, it is highly recommended for you to provide your customers with the option to review your products or services on Google My Business, as well as on other online reviews platforms. Not only Google reviews will build your business online reputation and credibility, but will also boost your local online visibility and local map ranking.
Having online reviews is critical to your website click through rate increase. More than ever, today's customers want to save time and money. Knowing your business's reputation will let them know whether they should check out your site or keep scrolling to one of your competitors.
Regardless of how well you may promote and advertise your business, consumers will trust the words of previous customers or consumers of your products. After all, customers have no stake in your business, which means they are more likely to be 100 percent honest. Even if a review does not turn a consumer into a customer, a single positive review could be enough of a reason to trigger a visit to your site that could end up with a lead and more business.
Let Your Customers Help You
Now that you have a better idea about the overall importance of reviews, what do you need to do to encourage your customers to leave some kind words for others to see on your Google My Business profile?
First, recognize the fact that customers like doing minimum work. That means giving them clear and concise instructions on how and where to leave a review and any specific information you would like for them to leave.
Consumers can use so many different review sites, let customers know which review platforms you prefer. Some may work better for you or your industry than others.
Prepare for Negative Reviews
No matter the distance you go to take great care of your customers, you unfortunately cannot please everyone. Some people don't need any valid reason to leave you a downright bad review, and they're often all too willing to spread that review on all social platforms. When this happens, responding to the review is an immediate action that needs to happen. Reaching out to the individual to see if there's anything you can do to turn the situation around is great. Or explaining something that may not have been clear to the person is also a way to respond to them. Take control of the situation.
It is great practice to respond to all reviews that come in for your business. This demonstrates to customers, and potential customers that you accept and are listening to feedbacks, and strive constantly to keep your customers satisfied. It leaves a good impression knowing that you are listening to your customers and are concerned about their feelings and opinions.
Google reviews can open the door to a lot of new business, so get on it and be sure you are always keyed into what people are saying about you, good or bad.